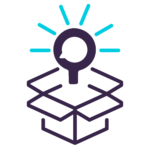 The SenseIQ team are super busy behind the scenes putting together all the features you need to master every question! We're really excited to have you use our application, and we want to let you know what we're currently working in our darkened rooms
Get your teeth into features that are available right now!
Scheduled Article Review Information and knowledge are important to your front line staff. Now...
Decision Links We have introduced the ability to directly create new articles from the...
Get started faster by importing existing knowledge After listening to feedback from some of...
Editor Improvements Based on user feedback, the SenseIQ team are excited to bring some...
These are the things the team is working on right now, and should be ready for you to get your hands on soon
Features that are in progress, but not quite ready for action yet. Expect to see these in a month or so.
These features are on their way to SenseIQ but will take a little more time to get there. These are a mix of bigger more complex projects and the latest ideas that haven't made it into active development yet